Welcome to the W7ZOI Web Site
Wes Hayward Latest Site Update November 4, 2021 .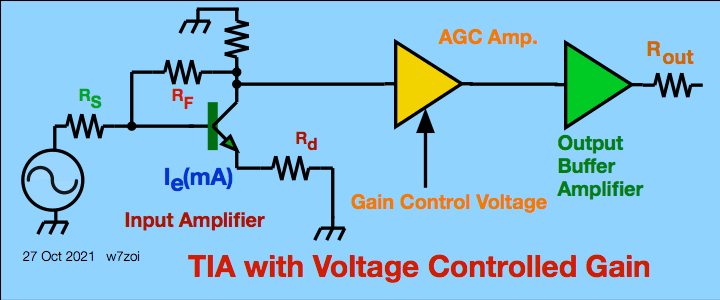 Click on figure to read about a "Termination Insensitive Amplifier with Automatic Gain Control." (27 Oct 2021)

Technical Notes (Includes Filter Design topics) (27 Oct 2021)
Stroke7--Ultra-Portable Amateur Radio (4Nov2021)
By "Ultra-Portable," we mean transporting ham gear while on foot, or perhaps on a bicycle or kayak.
Our Ham Shack+ People & History (20 Dec 2020)
Errata for EMRFD (7 Oct 2020)

The w7zoi dot net page is hosted by Hayward Web Design. Thanks Tom!
email: You can get in touch with us at [w7zoi][@][arrl.net]
Remove the [brackets] for a valid email address.