Welcome to the W7ZOI Web Site

Latest Site Update: August 16, 2014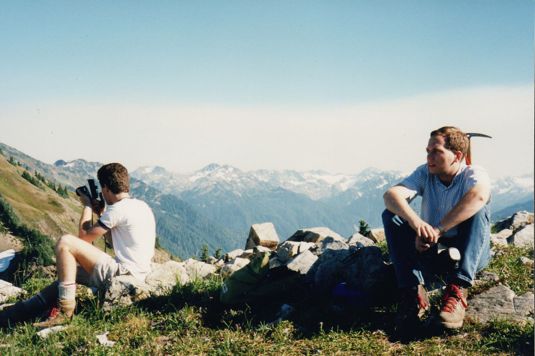 This is the time of year to be in the mountains. This September, 1988 photo shows Ron (camera in hands) and Roger from an arm of Cat Peak in the Olympic Mountains of Washington State. Ron is studying Mt. Carrie and the Bailey Range, which is the expanse of mountains that fills this photo. Great trip! Click on the photo for a larger view. (15Aug14)

EMRFD errata and related background and support information. (16Aug14)
/7 (24june13) QST Articles, including spectrum analyzer (25Jan14)
Hikes (24Dec13) Shack + People and History (27July14)

email:
You can get in touch with us at [w7zoi][@][arrl.net] ,
but you need to remove the [brackets].