Welcome to the W7ZOI Web Site
Wes Hayward Latest Site Update October 7, 2020 ....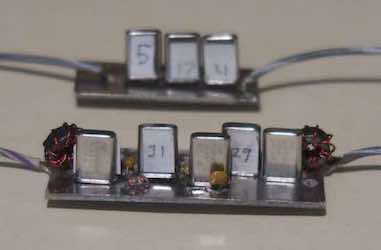 Click on the photo to see information on a set of Easy to Build, 9 MHz Crystal Filters (6 Oct 2020)

EMRFD Errata (7 Oct 2020)
Technical Notes QST, etc. (6 Oct 2020)
Hikes&Backpacking (22 Jan 2020)
W7ZOI / 7 Yes, there were "Summits before SOTA." (27 July 2020)
Our Ham Shack+ People & History (22 Mar 2019)
Update: Free Semiconductors from KE6F. Click here. (8June2020)
The End of the EMRFD Yahoo Group. Click for more. (28 Oct 2019)

The w7zoi dot net page is hosted by Hayward Web Design. Thanks Tom!
email: You can get in touch with us at [w7zoi][@][arrl.net]
Remove the [brackets] for a valid email address.