Selected Mountain Hikes
Update 20Dec2020 There was a major update in Nov2020 that eliminated old files to gain website space.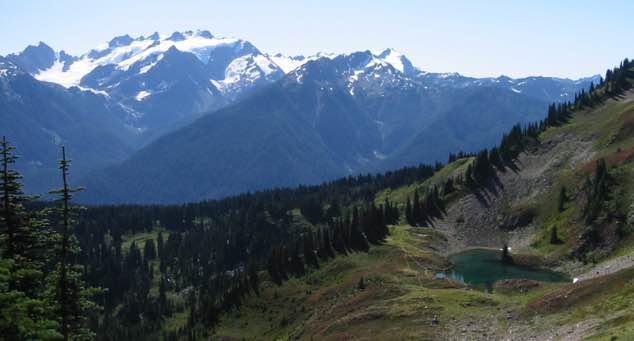 Mt. Olympus, ONP, Washington State along the Cat creek way trail, Sept 2008. It doesn't get much better than this!

June, 2019 Field Day, 2019
May, 2019 Coast Range microwave radio trip, May 2019 (Re radio experiments. Almost no hiking.)
Aug, 2016 Lookout Mountain, Oregon, 2016 (This is mostly about the radio experiments rather than the hike.)
June, 2013 Field Day, 2013
Sept, 2012 Grand Pass, Olympic National Park 2012
June, 2011 Field Day, 2011
Sept, 2008 Cat Creek Way Trail, Olympic National Park 2008
July, 2008 Eagle Creek 2008
August, 2007 High Divide, Olympic National Park
July 2003 Deception Basin, Olympic National Park, WA
July 2004 Spectacle Lake, Alpine Lakes Wilderness, WA
Sept 2004 Cascade Pass, North Cascades National Park, WA
Feb 2007 Camping and Snowshoeing on Ghost Ridge, Oregon
Sept 2002 A Summit Camp on Maxwell Butte, Central Oregon


A Collection of Photos From the Past:

Some old slide photos from the 1960s:
Slides3
A Sampler of Northern Oregon
Olympic Mountain Hikes, 1
Olympic Mountain Hikes, 2

Stroke7 This is a collection of photos and text related to ham radio gear in the mountains. The time span here is over half a century.



---